1/2/99 Cavalry and Siege sections done check it out.
11/30/99 New look walls......Infantry breakdown done check it out here. Archer
breakdown down check it out here. Wall paper section done....but I need more
web space to post it. Tripod was supposed to have those pop ups off a week
ago........but as you can see they are still here! That's it for the guest book
takes to long to load. Oh and the old FARM BUG is back. It resurfaced
in 2 ways: fishing boats can build any building along a coast. Just click a vil to
to build a building, then have a fishing boat finish it. Watch all of you island
map players for a late dark age or early feudal rush. The second one involves
2 allied players , one starts a farm in the others territory but never actually
builds it. The allied player now can farm this and the farm will never run out.
The only good thing about these bugs are boats take forever to build like 10 to1
and farms are destroyed with 1 attack since the where never complete.
These are BUGS in the game, not new ways to CHEAT! If you use these,
you are a cheater, I am only posting them so honest gamers know what to
look for.
11/22/99 Cover page for Rushing section done, some information on the different
types of Rushing. Click here to see it.
AOE2 links page is complete. If you want me to add a link to your site just
E-mail me with your url and I will post it in my links Page.
11/21/99.......New section Expansion Pack for AOK. Right now I have just my
thoughts on what I would like to see in the Xpack. Some pretty cool ideas
check it out.
Older Updates


keepmaster@hotmail.com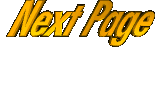 © 1999


This page is best viewed in a resolution of 800*600 . Tested with I.E. 4 and 5. Age of Empires, and Age of Kings including all game graphics and information are copyrights of Microsoft and Ensemble Studios. All company names and product names used on this site are trade names, service marks, trademarks, or registered trademarks of their respective owners. All other materials are the property of The Keep and require permission for use on other sites. Links do not necessarily suggest endorsement.
11/19/99 Having a cable modem myself, I forget sometimes how slow the Internet can
be on 56K or less. So I restructured my site so it can be accessed in two ways.
Fast connections - get all the Java and pictures. Slow connections - not much
Java or pictures, but all the relevant content and much faster page downloads.
11/18/99 Hot keys & All page headers done. Plan on upload my picture gallery
tomorrow. Some cool wallpapers! New patch for AOE & ROR.
11/17/99 Quick Tips Section is done. I will post tips here every week until I run out of
things to say........lol.
Looking for a server to host my download section, hope to have this done soon.
11/16/99 A few new Things added. Scrolling status bar welcome. Question box.
An some Tweaks here and there.
11/12/99 Still building this site. Look for a large update in a few days.
Sorry about those @#$^& pop ups adds will have them off ASAP. In the mean
time just let the first popup remain open behind the browser(if you close it a
popup will continue to appear in the foreground every time you open a page).
Staff Wanted! Have something to say? Got a good strats? Have a recorded game
that shows that you are a true master? Want to share it with the rest of use?
Email The Keep at: keepmaster@hotmail.com